A week until Christmas can only mean one thing, that today marks the first day of my 7 Day Christmas special where I will be posting Christmas related posts everyday leading up to Christmas Day. Oh and that you need to finish your Christmas shopping.
Shopping for a toddler can be very overwhelming as you want to get them a gift that they will actually enjoy and not just chuck in the pile of other toys the next day (but if that does happen don't take it personally), furthermore it feels there's a million toys to choose from. As I live with a toddler myself, I thought I could use my knowledge of her favourite toys to put a little gift guide to make your Christmas shopping for your niece, nephew, cousin, brother, sister or daughter a bit easier this year!
What to get a toddler for Christmas:
I got this for Maya's birthday a couple months ago and she actually still plays with it to this day. I mean why wouldn't she; it's colourful and it makes a lot of varies noises including meowing, so if the toddler you're shopping for is also obsessed with cats then I would definitely recommend it.
Age Suitability: 9 months+
2. Fisher-Price Laugh & Learn Sweet Manners Tea SetAge £17.99
Apparently this plays 30+ different songs, but I wouldn't know since Maya just likes to play one on repeat. Warning: if you decide to go for this gift, be prepared to drink a lot of pretend tea for the foreseeable future.
Age Suitability: 18 – 36 Months
3. LeapFrog Shapes & Sharing Picnic Basket £17.99
Similarly to the previous two toys, this contains a lot of elements which will keep toddlers happy and entertained at least throughout Christmas Day.
Age Suitability: 6 – 36 Months
4. Personalised Peppa Pig 'Big Adventure' Book £19.99
I got Maya a personalised peppa pig book for last Christmas and because it had her in it, I think it interested her more. Also something like this can be kept as an keepsake for years to come. It's a nice big size and it's great quality. Furthermore Not On The High Street have some awesome gifts for everyone.
5. First Builders 60-Piece Bag £14.99
Maya is currently at a phase where her favourite toys or puzzles and building blocks, so if your toddler shares the same love for building blocks as her then these will be ideal. I purchased these for her for Christmas as I read a lot of positive reviews about them!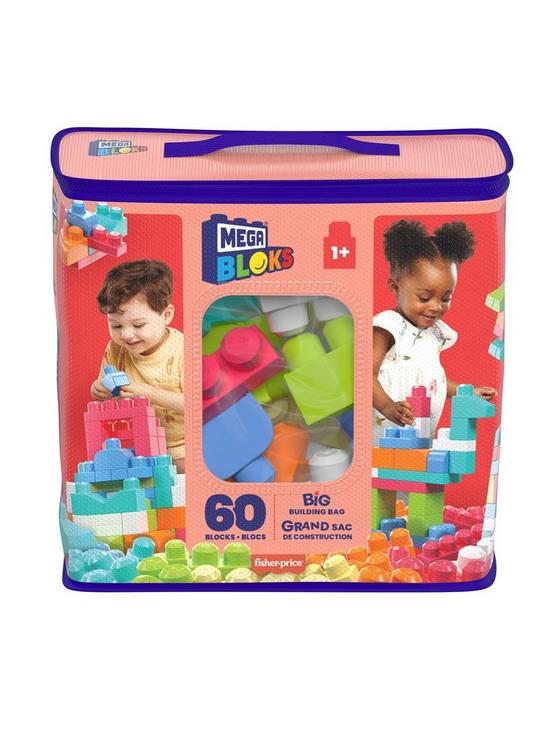 6. River Island
Clothes are also a good idea for a gift especially if you're not sure what the toddler you're are buying for likes or already has. River Island has a super cute baby/toddler range, I personally went for the pj's and dressing gown for my sister as I feel that's a 'typical' Christmas gift for any age.
Would make a cute stocking filler, also the good thing about personalised gifts is that they can be kept as a keepsake for many years.
8. My First Baby Annabell Doll £14.99
If the toddler you are shopping for doesn't already own a baby doll then it might be the right age to get one between the age 2-3 children seem to get a lot more understanding and empathy towards others so they will understand that they need to take care of the baby doll.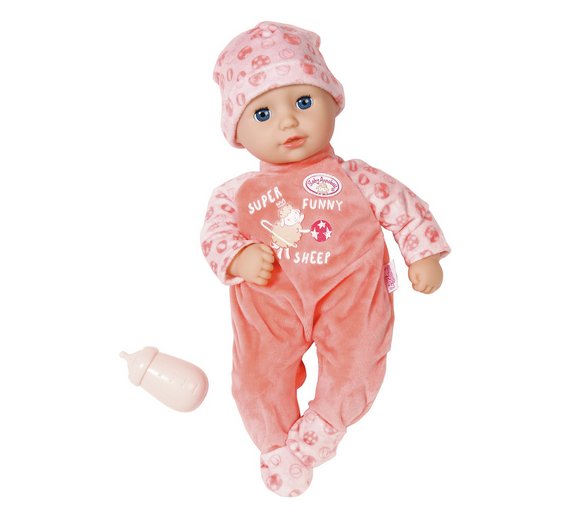 I hope that this post has given you some inspiration on what to get your little one or a toddler in your family, remember though that no gift can replace the time you spend with your family so on Christmas Day put your phone away and play with the children in your family instead.